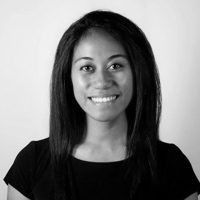 There is nothing else that can motivate a life completely dedicated to ministry than the real love of Christ!
"We know what real love is because Jesus gave up his life for us.  So we also ought to give up our lives for our brothers and sisters."
1 John 3:16
It is this love that changed Pastor Shiphrah's life.
It is this love that continues to change Pastor Shiphrah's life.
She didn't see herself in pastoral ministry but grew in love with God, which led to her following His leading her to enroll in the Seventh-day Adventist Theological Seminary (SDATS) at Andrews University.  Her plans prior had been to enroll in medical school after completing the Pre-Med program and graduating in 2008 with a B.S. in Clinical Laboratory Sciences and a B.A. in Spanish Studies. By the time Pastor Shiphrah graduated from the SDATS in 2011, she heard and wholeheartedly responded to God's calling her into pastoral ministry.
Since then, Pastor Shiphrah has served as Young Adult Pastor in Orange County and now Loma Linda.  She joined our Pastoral Staff at Campus Hill SDA Church in October, 2013.
May the real love of Christ motivate us all, always!