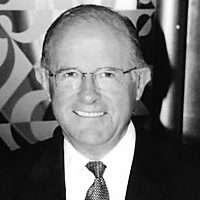 Over two thousand years ago, Jesus Christ delivered a series of simple lessons that introduced a radically different way of living. Eugene Peterson in The Message paraphrases a segment of the sermon recorded in Matthew 5:14-16
You are here to be light, bringing out the God-colors in the world. God is not a secret to be kept. We're going public with this, as public as a city on a hill. If I make you light-bearers, you don't think I'm going to hide you under a bucket, do you? I'm putting you on a light stand. Now that I've put you there on a hilltop, on a light stand—shine! Keep open house; be generous with your lives. By opening up to others, you'll prompt people to open up with God, this generous Father in heaven.
Light aligns with love; darkness with hate. Love is the hallmark of His beloved called to shine bright on thehilltop. In Campus Hill the God-colors are displayed by hundreds of saints from over 60 nations artistically and exquisitely glued into a stunning mosaic.
I pray God's light may shine radiant on the Hill mirroring His character, His love and His grace as we walk toward the city with foundations, whose architect and builder is God, and where God Himself will be the sole light.
In His service,

Julio Tabuenca