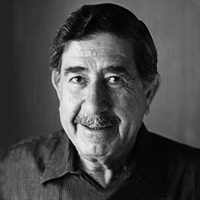 Born in Syria, Elder Katrib served there as a teacher, pastor and mission president from 1955 to 1969. He was drafted into Syria's military service on four different occasions as well as the Six Day War in 1967. Because of religious convictions, especially the Lord's Day (Sabbath),  Pastor Katrib would not bear arms and was allowed to work as a medic during his military service. 
In 1969 he moved his wife and children to Lebanon where he was pastor and departmental secretary for nine years. When civil war broke out, Pastor Katrib and family were in constant danger so in 1979 he moved his family to the United States. Shortly after arriving in America he was invited to pastor in the Ohio Conference for seven years. The Katribs then moved to Pennsylvania where he served as pastor in two different districts for ten years. 
Pastor Katrib first retired in 1996 and moved with his wife, Hanneh, to Arizona. While living in Arizona he was asked to pastor the Green Valley Church where he served for seven years. After serving the Seventh-day Adventist Church for over 42  years, Pastor Katrib and Hanneh retired for the second and final time and currently reside in Loma Linda. 
A dedicated servant of God, Pastor Katrib could not resist the call to volunteer as pastor for visitation at Campus Hill Church where he currently serves.